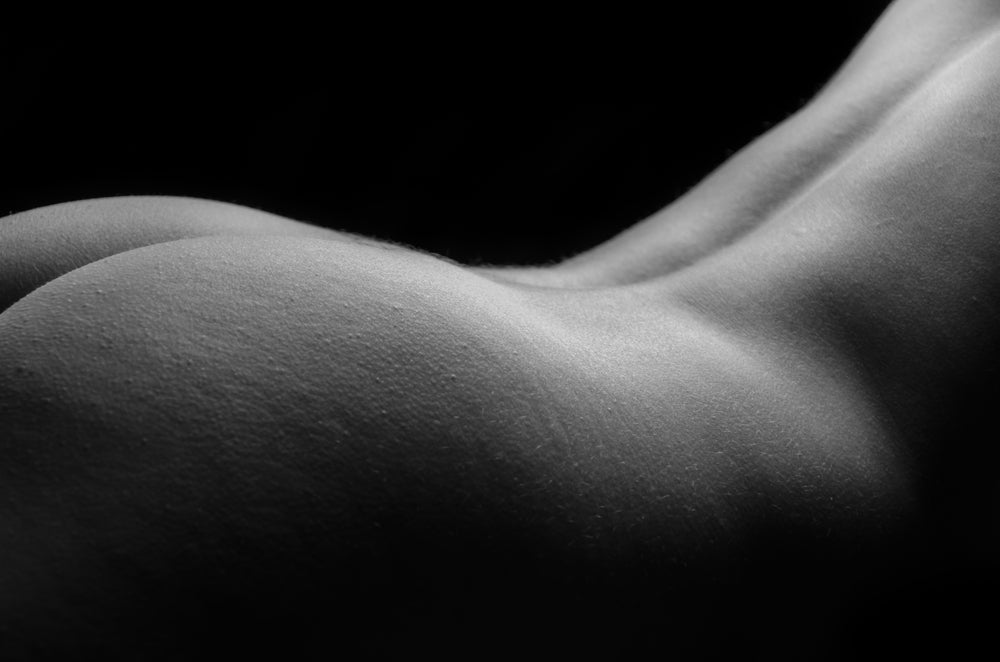 Anal Sex Toys for Men
Using anal sex toys is an incredibly pleasurable way to enhance a man's sexual experiences. All men have a prostate, also known as the P-spot or male G-spot, and it can be found approximately 3 inches inside his bottom on the wall behind his penis.
It's a gland that's responsible for producing some of the fluid in ejaculate and it can feel incredibly sexy when it's caressed. Some men can even orgasm through prostate stimulation alone, so it's easy to see why men enjoy anal play. The prostate can be difficult to stimulate as it can't always be reached using a finger, especially if you want to stimulate it yourself. For this reason specialist anal sex toys are a popular choice as it takes all of the hard work out of experimenting with prostate play, also known as prostate milking.
Prostate Stimulation for Anal Sex Beginners
If you're not used to anal play you'll need to acclimatise your body to the sensation of being penetrated and that's best achieved with a smaller sex toy. You'll want to use plenty of lubricant as the ass isn't self-lubricating, so make sure that you add lube to your shopping basket. If you want to use your own lubricant, make sure that it doesn't contain silicone as this acts as an electrical insulator.
For first time anal play, try using the ElectraStim Aura Silicone Noir Butt Plug. It's our best anal sex toy for beginners thanks to its soft silicone, slimline shape, slender girth and petite length.
Some will find that it's not quite long enough to reach their prostate but it's the ideal introduction to anal electro-stimulation as the plug is easy to insert and incredibly fun to wear. If you want to go straight for prostate e-stim then you'll need to buy one of our longer anal sex toys like the Silicone Noir Nona Multi-Probe. Measuring up at 3 inches in length, it's ideally sized to hit your sweet spot. The simple shape is easy to insert and comfortable to wear, so it's still beginner friendly. Those feeling confident with using anal sex toys will find a wealth of products perfect for prostate stimulation in our prostate toys section of the website. The ElectraStim Silicone Noir Sirius Prostate Massager is sized and shaped especially for prostate massage and it also has an adjustable shape to help you perfect angles and pressure on your p-spot. Our Luxury Metal Depth Charge and Tadpole probes also offer the perfect insertion depth for pristine prostate 'stimming'.
How to Milk Your Prostate
Once you've chosen your anal sex toy it's time for the fun to begin. You'll want to be aroused before you start penetration, this will make it easier to insert the toy and will make the experience much more erotic.
Spend some time indulging in regular masturbation and a little anal masturbation with your finger, taking time to tease your perineum and anus with slow circling motions before you dip inside.
Once your electrode is fully inserted you can bring electrostimulation into play. Switch on your ElectraStim stimulator and slowly increase the intensity until you start to feel sensation. You can then choose a pattern that matches your desires. Choosing a slow and wavering pattern to begin with will tease your prostate and create sensual throbbing in your pelvic floor muscles, deepening your arousal. Try slowly rocking your body against the electrode in time with the pattern for a mind-blowing build up to orgasm.
The tip of the toy will nuzzle your prostate as you move and leaning against it will increase the pressure for a firmer massage that excites you further. You can try working your way to a hands-free orgasm by listening to your body. If you feel like you want more power, turn up the intensity.
If you feel like you want to rock faster, switch to a quicker pattern like a bursting pulse. Plus, if you literally want to sit and rock on the toy then our Silicone Noir Rockers are perfectly suited to fill you up and nuzzle the p-spot. It takes practice and patience to have a prostate orgasm and it can take many attempts to perfect the art. If you find it's all too teasing, bring your hands into play and rhythmically stroke your penis to bring yourself to an intense orgasm. No matter how you choose to enjoy your prostate play, it's likely to be an incredibly hot experience that you want to relive again and again.
Recommended Products for Prostate Play
ElectraStim Silicone Noir Aura Multi-Probe 100% medical-grade, platinum-cured silicone with seamless bi-polar contacts.
ElectraStim Silicone Noir Sirius Prostate Massager 100% medical-grade, platinum-cured silicone with seamless quadri-polar contacts. Internal and perineum stimulation. Best used with a dual-channel stimulator
ElectraStim Luxury Metal Depth Charge Probe Laminated construction with aluminium bi-polar contacts and an insulated memory-coil flexible stem.
ElectraStim Luxury Metal Tadpole Probe Laminated construction with aluminium bi-polar contacts and a soft, flexible tail.